03/26/2021
Fukushima's recovery a work in progress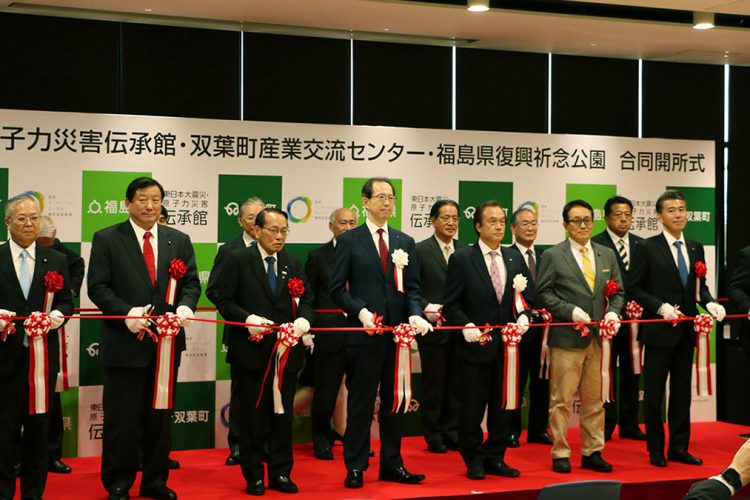 Fukushima Prefecture's reconstruction is still underway. Where does it stand on the path to recovery? Looking at objective data and facing the reality is the first step in evaluating Fukushima's future.
Robots and hydrogen
Earlier this year, a fair for dolls known as daruma was held in the town of Futaba, Fukushima Prefecture. The traditional event has been held since the Edo Period (1603 to 1868) without interruption, even after the devastating 2011 earthquake and tsunami. The fair, which this year was called the Daruma Sales Event, was held despite the COVID-19 pandemic, keeping the tradition alive and bringing life to the area at a difficult time.
The event was held at the Futaba Business Incubation and Community Center, which opened last October. The town of Futaba, one of two that hosts the Fukushima No. 1 nuclear power plant, built the business center. Ten businesses and entities, including the Fukushima Revitalization Headquarters of Tokyo Electric Power Company Holdings, Inc., have set up offices in this facility, which is adjacent to the Great East Japan Earthquake and Nuclear Disaster Memorial Museum and the Reconstruction Memorial Park. The facility, which serves as a center for promoting area products and disseminating information on local specialties, is aimed at helping revitalize the region through exchanges with visitors from Japan and overseas.
Work to rebuild industry in Fukushima has started to gain traction. Product shipment figures, though varying from region to region within the prefecture, have largely returned back to the levels seen before the calamity. According to a prefectural federation of societies of commerce, 1,786, or about 70%, of its member businesses in the 12 municipalities affected by the disaster were back in business as of July 2020. Of these, 40% resumed operation in Fukushima.
There are also active moves by businesses to use national and local subsidies aimed at promoting new industries to enter the market or invest in the prefecture. Such entities, including a drone startup, have established operations at the Fukushima Robot Test Field, which fully opened in March 2020. Minamisoma, which hosts the facility, is promoting itself as a "town of robots." Namie, which hosts the Fukushima Hydrogen Energy Research Field, which has one of the world's largest hydrogen production facilities, now touts itself as "hydrogen town." Both facilities project the image of cutting-edge industries.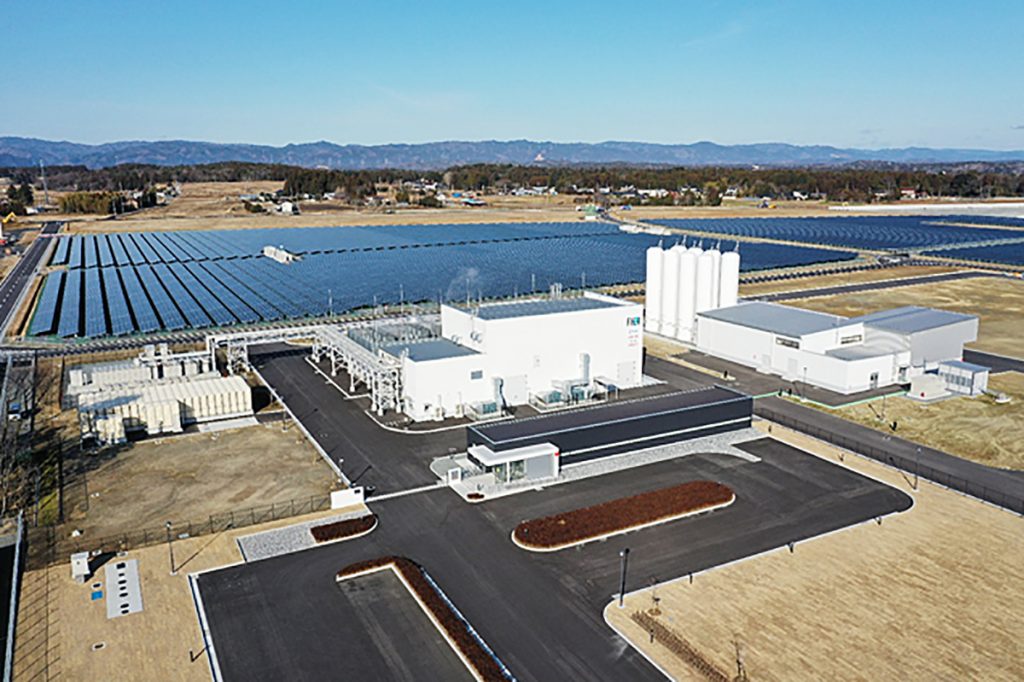 While these facilities inspire hopes they will create new inflows of businesses and people, the number of residents who evacuated to locations either inside or outside Fukushima, which exceeded 100,000 at its peak, is still around 37,000. This can be attributed to a wide range of factors, but it shows that Fukushima has made progress in bringing people back to their hometowns.