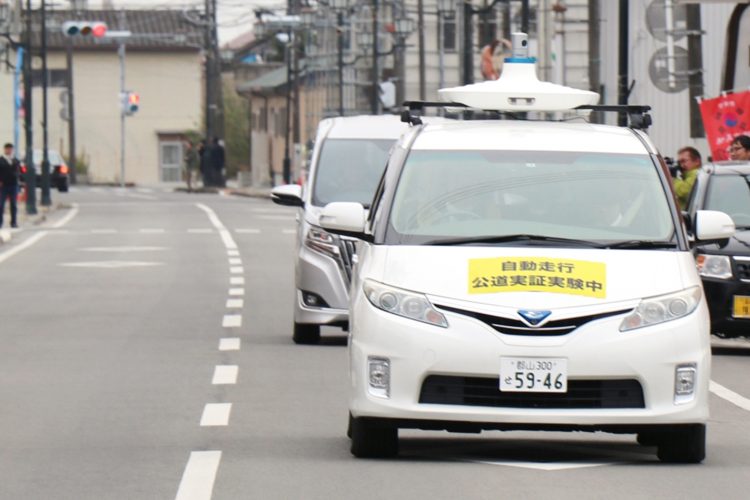 Global enterprises from Aizu
"We want Aizu to produce global enterprises like Google LLC and Apple Inc.," said Masayuki Hisada, director of Aizu Laboratory Inc., based in Aizuwakamatsu, Fukushima Prefecture, at a Japan Patent Office symposium on IP, information technology and startups, held at his alma mater, the University of Aizu on Jan. 22.

His company developed a service to monitor the elderly using blockchain technology, as well as a system to control electricity via smart plug. The firm is now involved in a test of self-driving cars on public roads in Namie, Fukushima Prefecture. Though Namie's evacuation order was partially lifted at the end of March 2017, progress in returning the residents remains slow.

The recent test run of self-driving cars is meant to lead to the swift recovery of public transportation services, while providing a new means of transportation to local residents.

Shinichi Kaneyama, chief and assistant director of Namie's Planning and Finance Division, said, "We want to attract more companies through providing various innovation test fields."

Aizu Laboratory conducts business that uses innovative technologies to solve social issues. Key in the choice of Namie for the company's location was the emergence of a local startup ecosystem.

The University of Aizu specializes in computer science and is giving birth to startups and venture companies in various areas, including advanced technologies such as the "internet of things" and virtual reality.

Those enterprise challenges are boosted by an alliance between industry, the government and academia. Aizuwakamatsu's industrial promotion policy through information and communications technology is also behind this trend.

Hiroyuki Oka, a senior associate professor at the University of Aizu's Revitalization Center, is involved in IP management for local companies and academia-business collaboration support. On temporary assignment from the Japan Patent Office to the university, Oka stressed the importance of IP-conscious company management.

"IP is a lubricant and driving force for the locale, companies and universities to collaborate and proceed to the next stage," he said. Evidence of this can be seen as new industries are now sprouting up throughout Fukushima Prefecture.

Patents as 'weapons'

Some manufacturing companies are using patents as "weapons" to succeed in entering growth areas.

One example is Syntec, headquartered in the city of Iwaki. Originally involved in the development of memory devices for industrial computers at Hitachi Ltd., Syntec President Kazumi Akatsu established his technology venture in 1996, employing about 20 people. Syntec has been aggressive on IP strategy as it has submitted 15 domestic patents to date, of which 12 have already been registered.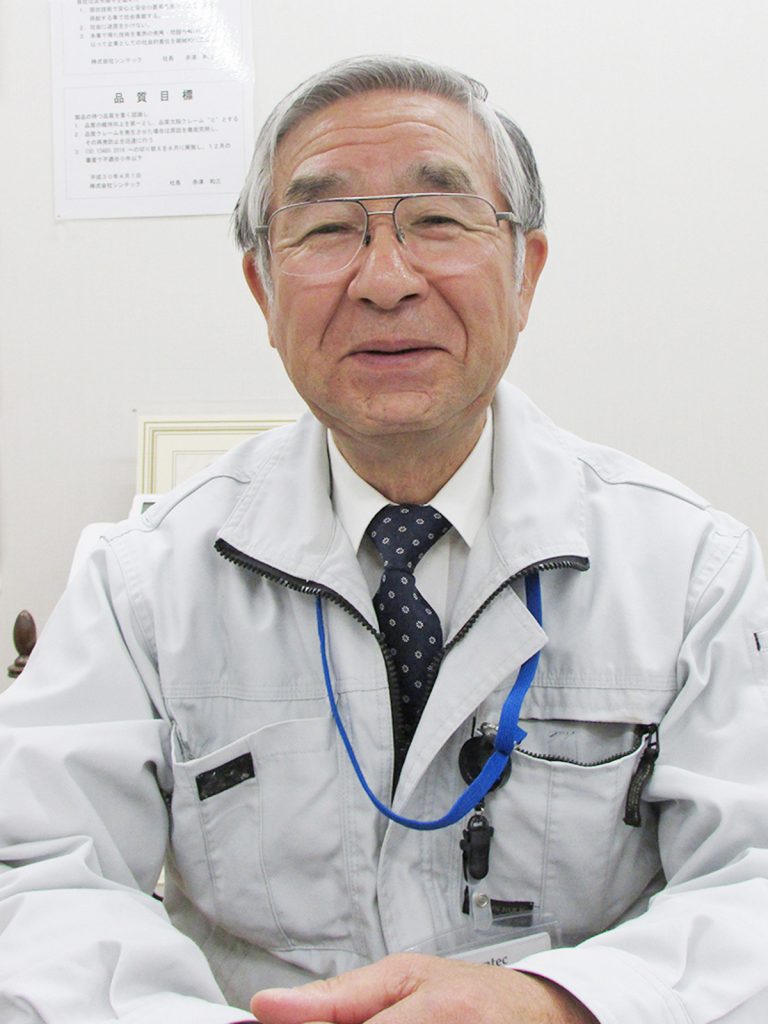 The company had been earning stable profits from cellular phone antennas and radio wristwatch antennas. However, an incident occurred in the mid-2000s after they had successfully developed a unique antenna technology, following a consignment from a major partner to do so. The technology leaked during the mass production phase and the business partner decided to produce the antenna on its own. This resulted in Syntec suddenly losing its orders. Akatsu regretted placing too much priority on development and not acquiring patents beforehand.

After this bitter experience, Syntec began conducting an IP-oriented approach to business. It entered the medical equipment field by capitalizing on its unique twisted wire processing technology to develop dental braces and medical internal fixation cables connecting bones and other parts of the human body, such as artificial tendons.

Syntec was hit by the Great East Japan Earthquake shortly after it began research and development on medical equipment. Although its facilities were destroyed in the disaster, Syntec restarted its plant two months after the earthquake, and established an industry, government and academia collaboration together with Fukushima Medical University among other partners.

"I cannot deny that in the beginning we blindly submitted patents, and I realize that doing so was inefficient," Akatsu said.

Currently, Syntec seeks advice from patent attorneys and other specialists and receives multifaceted support from the initial stages of R&D and product planning, in addition to the support when they submit a patent. By using a "patent map" that sorts out and analyzes patent information, the company is able to keep its R&D focus on areas where it has few competitors.

Encouraging the birth of IP

In Fukushima, conditions are ready to facilitate the emergence of IP. In the Hamadori area, the Fukushima International Research and Industry Development Project (Fukushima Innovation Coast Framework) that seeks to nurture the robot and energy industries, as well as the Fukushima Renewable Energy Institute, which belongs to the National Institute of Advanced Industrial Science and Technology, play central roles in putting next-generation technologies into practical use.

IP is essential to innovative technologies and making IP adequately into an exclusive right is expected to lead to further innovation. The test run of Aizu Laboratory's self-driving car in Namie is also subsidized with money allocated in line with the Fukushima Innovation Coast Framework.

The government thinks the power of local small and midsize corporations is just as integral as research institutions and large companies to help promote the Fukushima Innovation Coast Framework. Patent registration fees for small and midsize companies in the Hamadori area will be reduced a further 25 percent to a quarter of the regular fee, from April, to help such companies with their business.

Upon establishing an environment for true independence and reconstruction of the disaster-affected areas, IP's potential is growing.