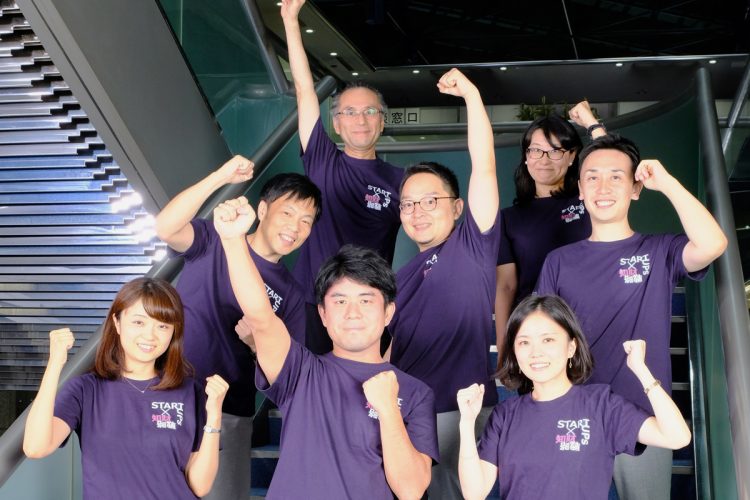 Against a backdrop of digital technology development, rapidly growing "unicorns" (unlisted enterprises valued at more than $1 billion) are changing the industry's power relationship and even the industrial structure.

Without strong startups, it is impossible for Japan to win in this intense innovation competition and see economic growth. To support companies facing such challenges from an intellectual property standpoint, the Japan Patent Office (JPO) established the Startup Support Team last July, and have released startup support measures in rapid succession.

Intellectual property strategy
At the end of August, executives of startup companies gathered in Kasumigaseki in Tokyo's Chiyoda Ward. They were from 10 companies that were selected to receive support from the JPO's IP Acceleration Program for Startups (IPAS). All were companies gaining attention for their original technologies and business models such as Axelspace Corp., known for the design and development of microsatellites and aceRNA Technologies, which has developed a cell sorting technology.

IPAS was launched to support the startups in building IP strategies for accelerating their businesses. Specialists from various fields formed IP Mentoring Teams and were sent to companies for a given period of time.

In order to develop businesses based on technology or business models and exercise competitive superiority, various intellectual property strategies are needed, such as filing and obtaining patent rights or protecting against imitation by keeping the information within the company, as well as accumulating know-how at the same time.

In addition, appropriate management of intellectual property could lead to recognition for collaboration with large corporations and fundraising.

However, compared to foreign startups highly aware of intellectual property management, quite a few startups in Japan are unable to take concrete actions due to limited management resources, in spite of recognizing the need for intellectual property management.

To address this, the program aims to grow businesses by bringing companies and specialists together to build strategies in which management and IP perspectives are integrated.

"It's necessary to improve supporting measures focusing on venture companies and create an environment where innovations will constantly take place," according to the government's Intellectual Property Promotion Plan adopted last June. It noted that "existing support measures for small and midsize businesses do not sufficiently deal with challenges unique to venture companies." As to the future direction, the plan also mentioned the need for new supporting measures dedicated to startups.

Realizing speedy reviews

What are challenges unique to startups? How they can acquire rights with the necessary speed to keep up with technological evolution constitutes one factor to provide rapid and flexible management.

As one of the measures to accommodate needs "to secure acquisition of rights before anyone else," in July 2018, restrictions were eased for "super-accelerated patent examinations," which allow for faster office action processing than regular accelerated examinations.

Although this system requires that a patent applicant must have an application already filed with a foreign patent office, it has been modified for startups to use the system when the invention is in practice or commercial use, without the submission of a foreign patent application. With this system, initial processing of office actions, which used to take an average of nine months in fiscal 2017, are expected to greatly shorten to an average of 0.8 months.

At the same time, to support startups with limited experiences in patenting for an early acquisition of rights, a new system went into effect. This system offers an interview with an examiner who is able to give detailed advice for patenting during the process of regular accelerated examination. Through this system, initial office action processing in fiscal 2017 was completed in an average of 2.3 months.

IP community for startups

The JPO has come up with innovative support measures such as IPAS, super-accelerated examinations and compiling collections of intellectual property strategy examples.

What they envision after these series of measures is the formulation of a "startup intellectual property community." In December, a membership networking site IP Base was launched as a base for various activities and to encourage social interaction among startups, venture capitalists, accelerators and IP experts such as patent attorneys and lawyers.


For participants including startups and relevant people, as well as specialists, it plans to host study sessions in different themes such as artificial intelligence and biotechnology.