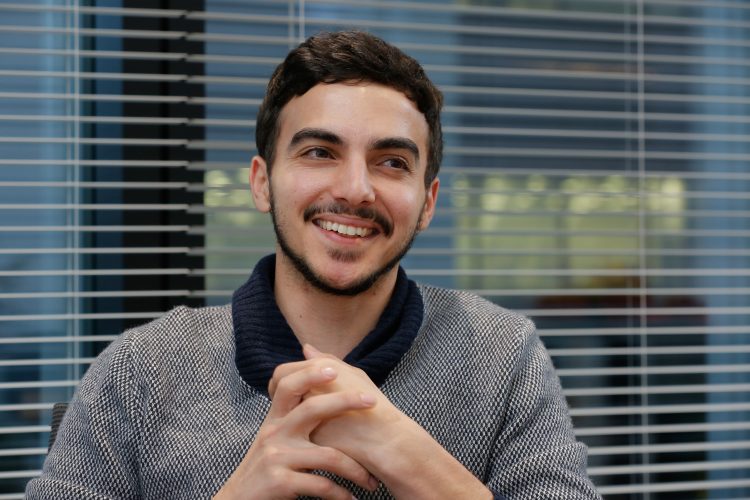 Question: It has been about three years since the establishment of 500 Startups Japan. How did the environment surrounding Japan's startups change during those years?
Riney: I think it has gotten much better. In 2016, total venture investment was nearly ¥200 billion, but it increased to about ¥300 billion in 2017. Even though my friends in Silicon Valley and China point out that the amount is still small, it has definitely grown substantially in just a year. We have also seen an increasing number of ¥1 to ¥2 billion funding rounds, which has played a crucial role behind the growth in investment.

We've entered "phase one" of a positive cycle. More talented people are beginning to start or join new ventures, and now there is more money to support them.

Question: Nonetheless, China has been producing startups many times faster than Japan and some of them have taken a leading role in the world. Is there anything that Japan can learn from China?

Riney: Japan can learn a lot from China. First of all, in China, there is significantly more capital available for entrepreneurs. In China, and also the U.S., startups go public after they have grown to a fairly large size. This is primarily because they are able to raise more capital in the private markets, and forgo short-term profitability in pursuit of long-term growth. This enables them to think and go bigger.

In Japan, companies don't have as much capital in the private markets and therefore tend to go public much earlier. This is great from a liquidity perspective. But as a result, there are a limited number of unicorns (privately held companies valued at $1 billion or more). In a way, it is a premature initial public offering. I hope Japanese startups and investors can be more patient and pursue larger outcomes.

Question: Do you think there could be a trend where investors choose China over Japan?

Riney: That has already been the trend. But recently, as prices in China have gotten frothy, investors have begun to pay more attention to Japan. I actually received an inquiry from a well-known Chinese investor wanting to know about the startup environment in Japan. I guess they feel there must be some good deals in Japan after hearing about Mercari Inc. and other big IPOs. I've also started to receive inquiries from the U.S. These are signals that Japanese startups are becoming more globally recognized.

Question: What do you think are some of the prospective fields for startups in Japan?

Riney: We like large, traditional industries that are under-penetrated by technology. For example, logistics or law. Usually, legal transactions are conducted on paper, and lawyers are expensive. "Legal-tech" firms, on the other hand, can replace much of the work that associate lawyers do with software. These kinds of firms have gained traction in the U.S., but have only recently emerged in Japan.

Additionally, we look at government tech, or so-called gov-tech, which work to incorporate better information technology infrastructure within government operations. The current software used by governments and municipalities is incredibly outdated and cumbersome. Software-as-a-service applications can alleviate this by providing intuitive software while reducing operational inefficiencies. As there are an increasing number of "gov-tech" startups in Japan, we see opportunity here.

What it takes to go global

Question: Are globalization and a diversified workforce essential for a startup if they are aiming for the global market?

Riney: If a company has ambition to compete globally, it needs to create a foundation for going global from the onset. We often see companies only employing Japanese speakers in the early days, and so the organization inevitably turns into a Japanese-only environment. They may try to hire non-Japanese later, but by then it is often too late. There are already too many language and cultural barriers to effectively communicate with foreign staff and build a global company.

Our portfolio company, Infostellar Inc., had a smarter approach. They are building a satellite transmission infrastructure. As space is inherently a global business, the two Japanese founders worked to build a global environment from the beginning. They made English their primary language from the onset and hired non-Japanese early. Now about half of their employees are non-Japanese.

Question: Meanwhile, what do you think Japan lacks in terms of having more unicorn companies?

Riney: First of all, the term "unicorn" refers to an unlisted, private company. But in Japan, there are many firms that see their value exceed $1 billion after they go public. Some people say, "IPOs in Japan are 'Series Bs' (late-stage funding rounds)" due to the typical valuations and amounts raised. If you consider the IPO a Series B, and look at company valuations after they go public, you'll see a different picture. There are more companies that are valued at over $1 billion.

As I said earlier, Japanese startups and investors could use more patience; raise capital in the private markets and think bigger.

Cycle with J-Startup Program

Question: The J-Startup Program was launched to intensively nurture startups that have a serious ambition of going global with overall public and private support. What do you think about it?

Riney: I'm not sure about whether the program will help startups compete globally, but I do think government support is essential. Having the government, especially in Japan, promote entrepreneurship encourages talented people to startup and investors to support them.
Question: We have seen examples of the U.S. and others where funds are raised spontaneously without government support. What are the prospects for Japan?

Riney: Government support is important in the early days to build momentum. There is probably a threshold where the startup market is big enough that it grows organically. I believe that number is ¥1 trillion. Until we get there, government support is instrumental.