Anticipation of change
In the 11 years since, the public's perception of resource recycling has undergone a significant change. Consumers have come to value products whose source materials are known or those that have high traceability. In Europe, businesses are moving to make this aspect of their products part of their competitive strategy, framing it in the context of a circular economy.
Supported in part by such a global trend, Fermenstation's rice-derived ethanol now enjoys strong demand from cosmetics makers and major operators of "select shops," or boutiques carrying selected, multiple brands, as a high value-added material. The company also sells cosmetics and home products made from the remnants of the fermented rice produced in the distillation process. Fermenstation has found increasing tie-up opportunities in which it supports other entrepreneurs set up new businesses and develop brands by providing raw materials, fermentation technology and know-how. Its growing presence is driven by companies that seek Fermenstation to help them paint a story for their products, including how they came about and a story of passion of those who created them, that appeals to consumers, inspiring empathy. They hope such empathy will boost consumer trust and make their products stand out from the herd.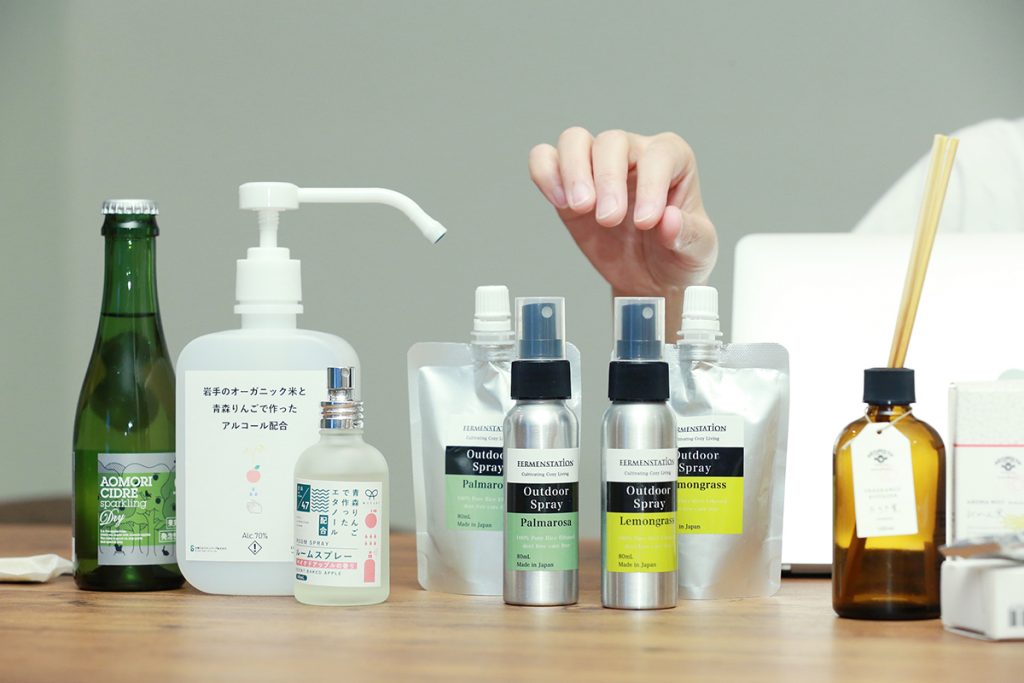 Sustainable global company
Sakai said her goal is to make Fermenstation a sustainable global company. At first, a social business, which aims to help solve issues faced by regions and society, as Fermenstation does, may appear incompatible with her desire to expand it into a global company. But she said that is not true at all. "I want to both continue to impact society and make the company grow," she said.
To reflect her desire, Fermenstation plans to participate in an overseas event for startups to take place later this year. Thereafter, it plans to enter the European market. It appears her new strategy for Europe, the center of the circular economy movement, will likely bring her ambition for business expansion a step closer to reality.