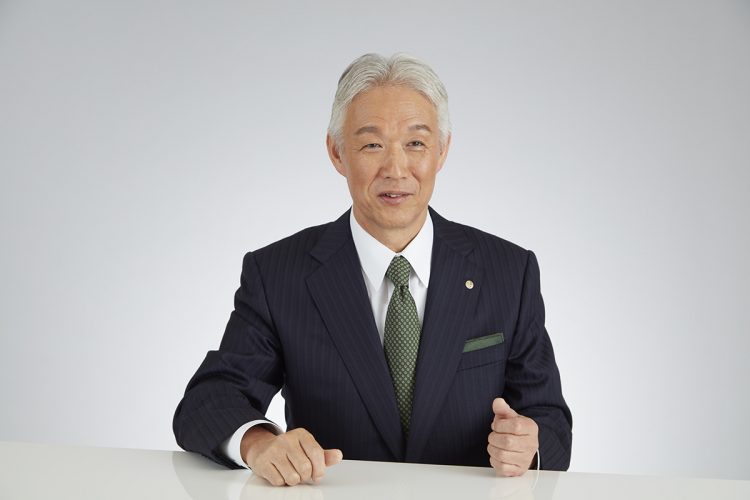 Recycling is key
Question: CLOMA has come out with an action plan, which serves as a road map for its activity. Could you give us some details of the plan?
Sawada: CLOMA has already started wide-ranging collaborative efforts between member companies to reduce the amount of plastic used in products. These efforts include sharing technological information that can contribute to developing alternative materials.
Needless to say, while we must give 100 percent for these efforts, this alone won't lead to fundamentally solving the problem of plastic waste. We also need a vision to promote plastic recycling.
Question: For example, for polyethylene terephthalate (PET) bottles, a highly sophisticated recycling system has been established in Japan, correct?
Sawada: It has. But most other types of plastic waste are incinerated for thermal recovery.
If we aim to recycle all plastic containers and packaging, we need knowledge about materials, multifaceted collaboration between member companies and cooperative relationships with the manufacturing industry and the government. CLOMA's role is to promote these things.
Strength of collaboration
Question: Japanese companies have implemented measures to address environmental issues through innovation in many areas, including materials development and promotion of recycling, not just for PET bottles. A structure for disposing of waste centered on local governments has also been established.
What kinds of efforts and viewpoints do you think are needed to develop these individual efforts into a society-wide structure and make them more efficient?
Also, one of CLOMA's principles is to "optimize the combination of technology development and social systems to accelerate social implementation." What actions will be needed to meet this principle?
Sawada: In my view, in order to develop individual efforts into a society-wide structure, it's important to make all plastic containers and packaging recyclable and centralize recycling
PET bottles, typically used for drinks, do not have much content residue (when recycling), but many other plastic containers and packaging are often soiled with food residue. We need to make them recyclable while trying to reduce the burden on households.
As amounts of recyclable trash differ from region to region, it's not efficient if different local governments recycle separately from each other. It is important for local governments to coordinate efforts and make it possible to transport recyclable waste to centralized recycling facilities.
To further advance recycling, technologies for cleaning and crushing waste materials are indispensable. Additionally, knowledge and technologies for materials other than plastics need to be linked. These are aspects where the strengths of CLOMA can be put to great use because multifaceted collaboration across industries is our forte.