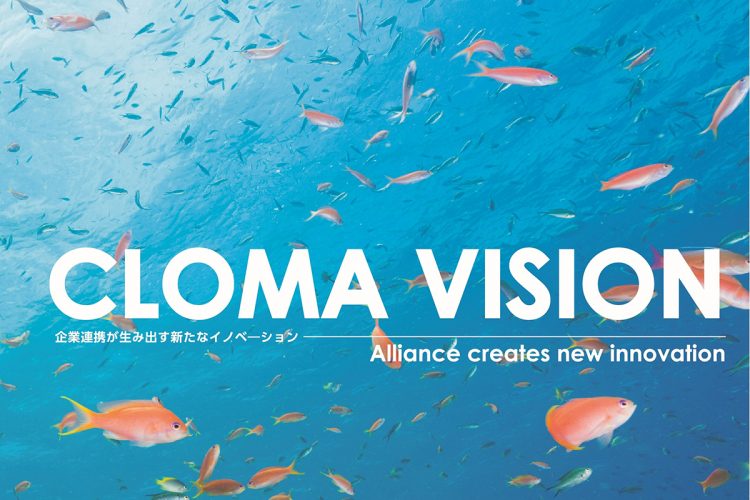 Not a solo effort
A salient feature of the Japan Clean Ocean Material Alliance, or CLOMA, established in January 2019, is the significant variety of its member companies.
It includes companies spanning upstream and downstream portions of the supply chain; this means not only materials makers, but also food and everyday item-makers that use containers and packaging, logistics and retail companies, in addition to those operating recycling services. Participating entities totaled 335 as of May 27.
Japan, which is not blessed with abundant natural resources, has actively sought effective ways to use resources and established systems to reduce negative environmental impact.
However, marine plastic waste is now a global issue that cannot be overcome by just one country. That is why CLOMA was established with the aim of bringing together Japanese industry's technologies and expertise, acquired over many years, toward accelerating innovation and promoting society-wide cooperation.
CLOMA's road map
Since its inception, CLOMA has promoted sharing technological information that facilitates selecting optimum alternative materials for different purposes. The alliance has also advanced efforts to match companies in industries, including logistics, food and consumer goods, that are interested in new technologies for overcoming the plastic waste issue. In mid-May, it came out with the "CLOMA Action Plan" that will guide its activities.
The plan's overall aim is to recycle 60 percent of containers and packaging by 2030 and recycle 100 percent of plastic products by 2050.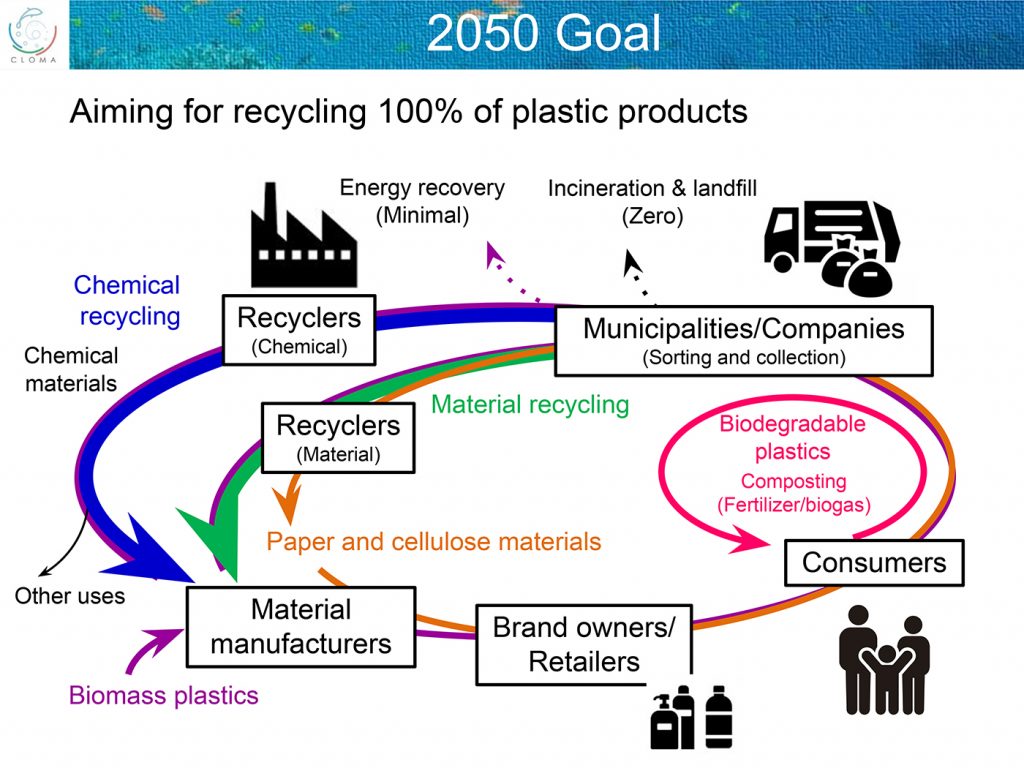 It further sets out medium- to long-term goals, specific measures to achieve them, technological issues that should be addressed and plans for tests. These efforts are covered by the following five activity areas: reducing the amount of plastic used, improving material recycling rates, developing and introducing chemical recycling technologies, developing and using biodegradable plastics and developing and using paper and cellulose materials.