11/09/2018
Varied private sector goes galactic, government boosting efforts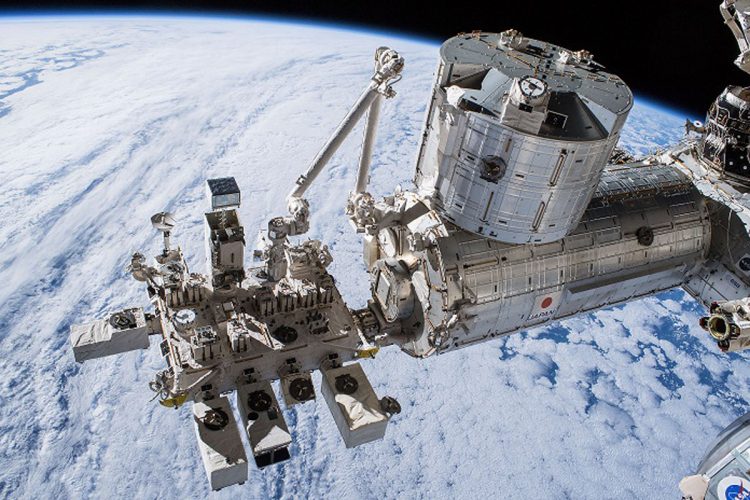 Rise of startups
People probably think of Elon Musk, CEO of SpaceX (Space Exploration Technologies Corp.), as one of those representing the recent changes surrounding the space industry. The successful launch of a commercial satellite through reusing a rocket has created immediate possibilities to lower the bar for space development all at once. The United States has seen the rise of other notable startups such as Blue Origin, which was established by Jeff Bezos, founder of Amazon, to commercialize space travel.
In Japan, various private startups have also launched, aiming for space.
For instance, Axelspace Corp. based in Tokyo's Chuo Ward has worked on creating remote sensing satellite networks utilizing microsatellites. Astroscale Pte. Ltd., with research and development, as well as a production site, in Tokyo's Sumida Ward, has put forward space debris removal services by developing small satellites. Ispace Inc., headquartered in Tokyo's Minato Ward, has recently gained public attention by raising funding of ¥10.3 billion. The company seeks to conduct the world's first private lunar rover by developing an unmanned rover and landing module.
Rapidly developing countries have also gained power in space development, in addition to nations such as the U.S., Russia and Japan that have historically taken leading roles in the field.
China has already succeeded in manned spaceflights and proceeded with its plan to build a space station. India launched a record 104 satellites on a single rocket into orbit, surprising the entire world. A Saudi Arabian government fund announced a large-scale investment plan to entrepreneur and adventurer Richard Branson's Virgin Group, which has worked on a human space travel project. The United Arab Emirates created its Space Agency and plans to forward a Mars exploration mission.
Business models surrounding space have also changed. Western countries have seen the rapid expansion of satellite constellation projects that aim to launch many small communication satellites into low orbit and make them work in concert.
Other notable movements include efforts to actively make use of data obtained from satellites, which could bring new values to business. Combining a large number of satellite images and using information technology such as big data analysis, artificial intelligence and the "internet of things" would make it possible to analyze changes occurring on the ground more in detail.
Industrial driving force
Amid significant changes surrounding the space industry, the Japanese government set the Space Industry Vision 2030 in May 2017 to transform it, which used to depend on public-sector demand, into a major one with an international competitive edge. The vision places the industry as "the driving force to advance the 'Fourth Industrial Revolution'" and holds up a policy of combining innovation of space technology and that of big data, AI and the internet of things.
The main characteristic of this vision is in that it regards the universe, seemingly faraway in existence, as the driving force to increase productivity of other industries and create new businesses.
Playing a central role to realize the vision is the Quasi-Zenith Satellite System Michibiki, the full-fledged operation of which started in November. Capitalizing on the satellite's high positioning accuracy of several centimeters, various demonstration experiments have been underway by companies and universities to bring about automated driving for cars and tractors, as well as autonomous flight of drones.
There was also an epoch-making affair in expanding the base of industries capitalizing on space that seeks to use the data obtained from satellites.
It was a decision to disclose the remote sensing satellite data owned by government institutions, enabling private-sector parties, as well as individuals, to use them free of charge in principle, which was Japan's first effort. Trying to use such data in the private sector used to face an obstacle, as its volume was huge and it required much effort to obtain and process it. But it is highly expected that properly facilitating the data use environment would create new innovations from such usage.
At the end of July, Sakura Internet Inc. launched xData Alliance, an organization seeking to promote the use of data such as satellite images in the private sector, after the firm was designated as the contractor of the "Establishment of Open and Free Government Satellite Data and Business Environmental Arrangement for Data Utilization" conducted by the Ministry of Economy, Trade and Industry. The company is working on developing a data platform, planning to provide its pilot version by the end of the 2018 fiscal year.
The ministry's Deputy Director of the Space Industry Office Tomohisa Kunisawa, whose office is in charge of space policy, said: "There would be growing need for satellite data in line with the increase in the number of instances of such data use. This would then be passed on to the increasing demand of space-related equipment. We'd like to create such an ecosystem."