11/23/2018
The days to come: Science fiction's transition to everyday reality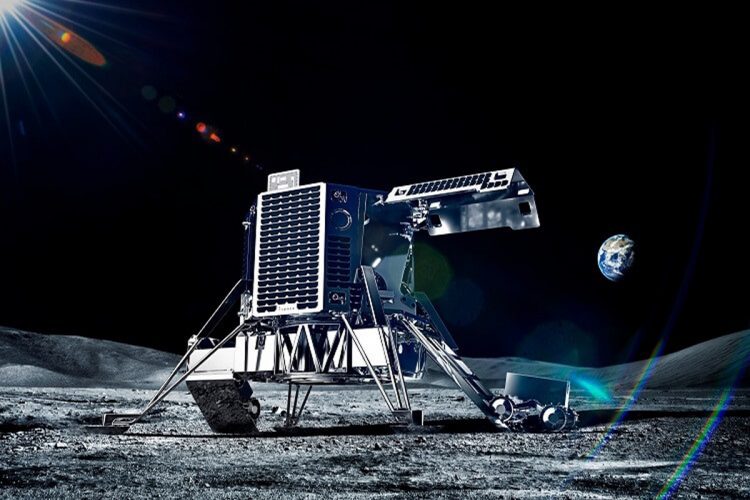 Closest universe
The International Space Station (ISS) is the closest inhabited environment in space relative to Earth. The Japan Aerospace Exploration Agency (JAXA) announced in May that it selected Mitsui & Co. and Space BD Inc. (headquartered in Tokyo's Chuo Ward) as the private companies to work on the microsatellite deployment project from Kibo, the Japanese science module on the ISS.
The move is to address the growing microsatellite market by opening up the utilization of Kibo to the private sector. The two companies are in charge of relevant market research and business activities for possible clients, work that was previously conducted by JAXA. Capitalizing on the networks both firms possess, they seek to receive satellite deployment orders from universities and companies domestically and internationally.
Space BD CEO Masatoshi Nagasaki said, "We'd like to discover potential demand, not just existing needs."
Furthermore, there might be potential for an event comparable to Japan's notable summer fireworks in space.
Ale Co., a space venture company headquartered in Tokyo's Minato Ward, has worked on developing microsatellites, seeking to be the first company in the world to bring about artificial shooting stars. The company plans to load its first satellite onto JAXA's Epsilon small solid-fuel rocket, which is scheduled to launch within this fiscal year.
The idea is to eject ball-shaped particles one-centimeter in diameter from orbiting satellites 400 kilometers up. The particles burn up when they enter the atmosphere, emitting light that resembles shooting stars. The artificial shooting stars are supposed to be observed within an area of 200 kilometers in diameter around Hiroshima and the Setouchi area in the spring of 2020.
The company's second satellite is under development for its expected launch in the summer of 2019. It plans to use either of the two satellites best equipped to create shooting stars. The development cost for the two satellites is around ¥2 billion.
"We want to expand producing and showing artificial shooting stars to the world," CEO Lena Okajima said with a smile.
Another startup aims for the moon, farther than the ISS. Headquartered in Tokyo's Minato Ward, ispace Inc. announced its plan last December to head to the moon, launching an unmanned lunar module twice by the end of 2020. It is scheduled to launch a lunar module into the moon's orbit by the end of 2019 to conduct a study from orbit, followed by landing a rover to explore the surface by the end of 2020.
What CEO Takeshi Hakamada is aiming for is lunar water, 6 billion tons of which is estimated to exist. Through electrolysis, water can be decomposed into hydrogen and oxygen, which would then be used to fuel the rover and rocket. Essentially, the company seeks to prepare a habitable environment on the moon by studying its water.
On the company's future development, Hakamada said, "We hope to build a necessary transportation system to conduct frequent lunar resource studies."
Toward manned space trips
One piece of space-related news grabbed domestic and international attention in mid-September.
U.S. space venture SpaceX (Space Exploration Technologies Corp.) announced it would launch its rocket in 2023 for a trip around the moon in the first-ever private moon flight. After much speculation, it turned out that Yusaku Maezawa, CEO of Start Today Co. that operates online mall Zozotown, was the person who signed a contract with the company as the flight's first passenger.
"I can tell you that I chose to go to the moon. I'm very glad to be here," Maezawa said excitedly at a press conference at the SpaceX headquarters in California.
In Japan, multiple companies have declared their entry into the space travel business.
Space Walker Inc. (based in Tokyo's Minato Ward) announced in August that it would start a manned space journey project. Collaborating with companies and organizations such as IHI Corp., Kawasaki Heavy Industries Ltd., Kyushu Institute of Technology (Kyutech) and JAXA, the firm is developing a Spaceplane rocket for space travel, aiming for manned flight in 2027.
Based on an airframe developed by Kyutech, Space Walker produces a rocket with wings, similar to an airplane. The rocket is supposed to reach a height of 120 kilometers four minutes after takeoff. Passengers supposedly can experience floating in zero gravity for several minutes and view the earth from space.
The 15.9-meter-long and 18.7-ton rocket is expected to seat six passengers and two crew members. Its development cost is estimated to be around ¥100 billion.
Meanwhile, PD AeroSpace Ltd. (based in Nagoya's Midori Ward) is funded by ANA Holdings Inc., H.I.S. Co. and others. The company seeks to commercialize manned space journeys in 2024. It works on developing engines and airframes for the planned flight to return and land on the ground after traveling 100 kilometers into space.
The company successfully raised funds of ¥520 million through additional investments from existing shareholders and new financing from three firms this spring. At that time, CEO Shuji Ogawa expressed his hope and motivation for space commercialization, a movement widespread in the world.
"There are multiple space ventures established in Japan and support measures have also been announced worth about ¥100 billion, with public and private sectors combined," said Ogawa. "We will make our utmost effort so that we can play a part in space transportation as soon as possible for the coming new era."
Space debris removal
Space debris such as used rocket and satellite wreckage is scattered in outer space and has hampered space development.
Astroscale Pte. Ltd., a startup launched in Japan and headquartered in Singapore, is developing space debris removal services. Sometime between the end of 2019 and early 2020, the company plans to launch the ELSA-d satellite that performs debris removal.
In July, the firm established and started operation of a ground station in Totsuka Ward, Yokohama, for sending and receiving satellite data. The station is to offer high-performance data transmission and reception services above Japan to parties involved with artificial satellite missions, in addition to the operation of the ELSA-d satellite. The company spent about ¥100 million to establish the ground station.
"It is essential to have a company-specific communication tool in an artificial satellite mission. We'd like to accumulate know-how on the satellite's operations," CEO Mitsunobu Okada said.
Space developments such as moving to the moon and space travel used to exist exclusively in the world of sci-fi novels. However, it is now taking off as a major business. It might be a new step 50 years after the first human landed on the moon.