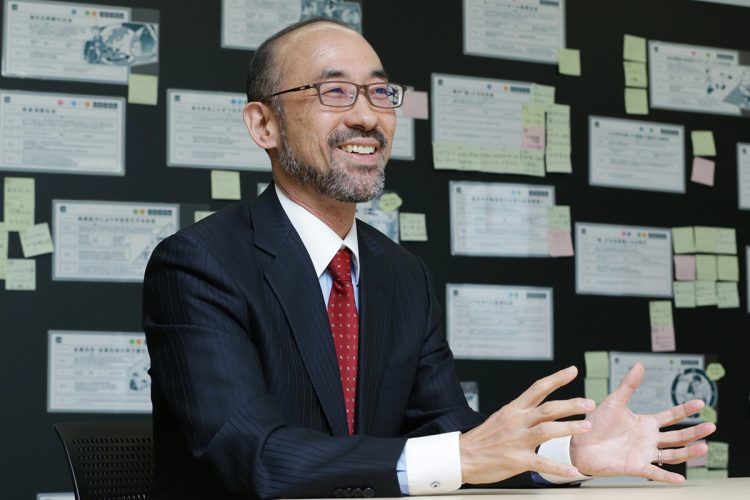 The impact of digital transformation goes beyond just using information technology to improve efficiency of work processes. One can add new value to a business by using digital technology to transform its operation, organization and corporate culture. It is nothing other than a business strategy to make a business grow. In this and the next installment, the METI Journal will feature Japanese businesses that have taken on the challenge of undergoing digital transformation and highlight the latest steps by the government to promote the change.
This fall, the Japanese government introduced measures to promote digital transformation. One such measure is the introduction of the digital governance code, which serves as a guideline for management teams to follow as they seek to strategically take advantage of IT systems. Another is a system in which the government formally recognizes businesses deemed ready to undergo digital transformation in accordance with these guidelines. The digital transformation stocks, which the Ministry of Economy, Trade and Industry (METI) and Tokyo Stock Exchange (TSE) jointly select, are now linked to these measures. Why is the Japanese government promoting digital transformation? The METI Journal posed this question to Takefumi Tanabe, who heads METI's IT Innovation Division and Digital Transformation Promotion Office. The following is an edited excerpt of Tanabe's comments.
Adding new value
The importance of digital transformation is increasingly becoming understood and more and more people are undoubtedly feeling the need to promote it. On the other hand, there aren't many companies that can paint a clear picture of how they can link it to their business models or growth strategies, in my view. Management may push for digital transformation, but staff on the ground may be left confused about what to do. I think this is more or less a typical situation for Japanese businesses.
In the past, it was possible to gauge the impact of efforts to enhance operational efficiency and save labor by using IT, at least to a degree. However, when it comes to digital transformation, we're in uncharted territory. Suppose you have successfully strengthened relationships with customers or stimulated communication across division borders in your company using Internet of Things technology. It could lead to winning new business, but it's difficult to measure the immediate impact of these measures on revenues. You cannot channel management resources on something that's uncertain. That's a natural judgment, in a sense. But once people start to actually see digital technology add new value to businesses in various ways, I think digital transformation will accelerate in Japanese businesses.
That's why we think we need to bet on the potential of digital transformation, highlight businesses that are actually promoting it so that everybody can learn from examples of specific efforts and introduce measures to support it.