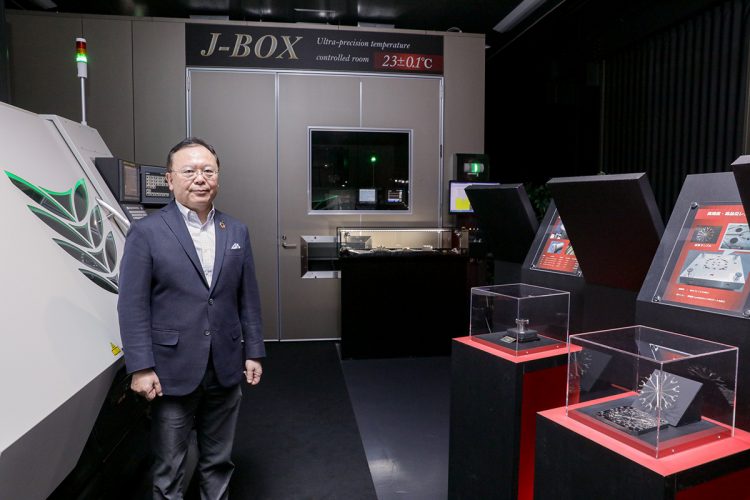 How can a company make use of digital technologies, such as Internet of Things (IoT) and artificial intelligence (AI), to not only improve efficiency of operations, but also generate profit? Some of the companies listed in the Global Niche Top Companies Selection 100 have business models that can be considered an answer to challenges currently faced by many businesses. Machine tool manufacturer Roku-Roku Sangyo Ltd. is one such company.
Just like caring for athletes
Roku-Roku's microfine machining centers support production in various industries in Japan and abroad. The machines allow operators to monitor the environment of their location and situation of operation at all times. Up to 36 sensors are installed in a single machine. They collect and accumulate a wide range of information about the machine, including temperature of the room it is located in, as well as the output status of the motor, and are capable of detecting slight changes or signs of abnormality. Data from the sensors is provided to users and Roku-Roku through the company's original internet platform on a cloud service.
"Just like athletes who need to care about managing and maintaining their health, microfine machining centers need a primary care doctor to keep them in their best condition at all times," Mitsuru Kaitoh said of this service, called AI machine doctor.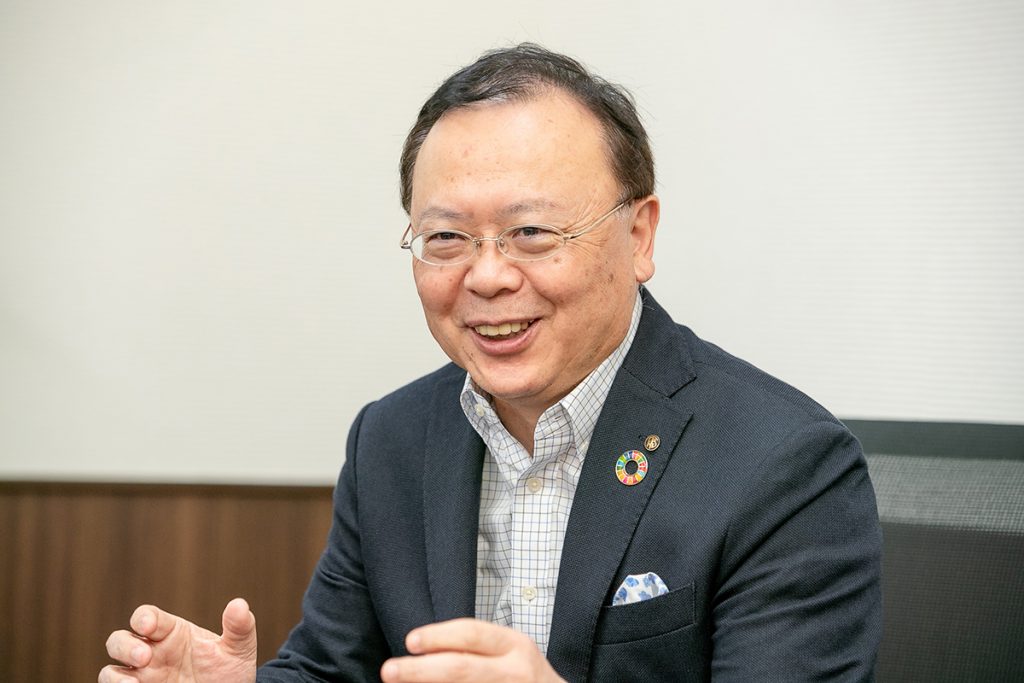 The service was launched in 2018. It was developed as the concentration and miniaturization of metal molds was progressing at an accelerated pace. A slight fluctuation in the temperature of the operating environment can affect the precision of machining when it comes to areas where extremely fine processing of below 1 micron is required, such as in the processing of smartphone components. Problems of processing precision used to be attributed to machine issues. Nowadays, it is difficult to address problems just by automating correction functions or relying on experience or intuition of the operator. "At some point, we just decided it's not a problem that can be resolved by single efforts," Kaitoh said.
Pursuit of 'niche top'
Roku-Roku, which was founded in the Meiji Era (1868 to 1912) and developed Japan's first vertical-standing machining center, supported the economic development of the era and Japan's modernization efforts. After surviving a fierce price war, the company began to exclusively focus on manufacturing of microfine machining centers in the second half of the 1990s. In the meantime, the company looked to become a "niche top" in this area. To accomplish this, it developed a business model in which it works closely with users to support processing work as part of its growth strategy, aiming to continue to address customer needs for ultra-high precision and high quality. The IoT technology, which enables constant monitoring, and an analysis function using AI, which enables abnormality detection and preventive maintenance, was the driving force that thrust the company to their "niche top" position.