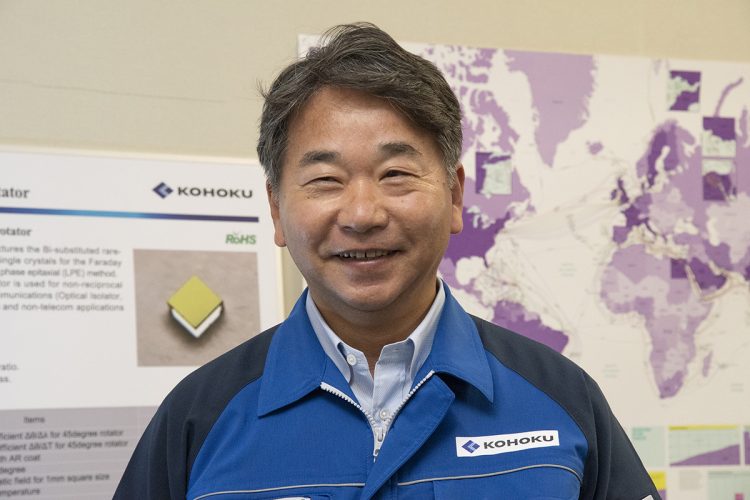 Kohoku Kogyo Co., headquartered in Nagahama, Shiga Prefecture, is playing a key role in submarine telecommunication cable projects that will seamlessly link one continent to another.
"We're supplying passive optical components to most of these projects," President Futoshi Ishii, said proudly.
Reliable and durable
As it is being laid 6,000 meters below the surface and will be in service for a quarter of a century, the components that comprise the system, not to mention the cable itself, need to be high performance and reliable. Submarine cables consist of many optical components. Kohoku commands over half the global market of optical isolators and filters that are used in optical amplifiers for these submarine cables.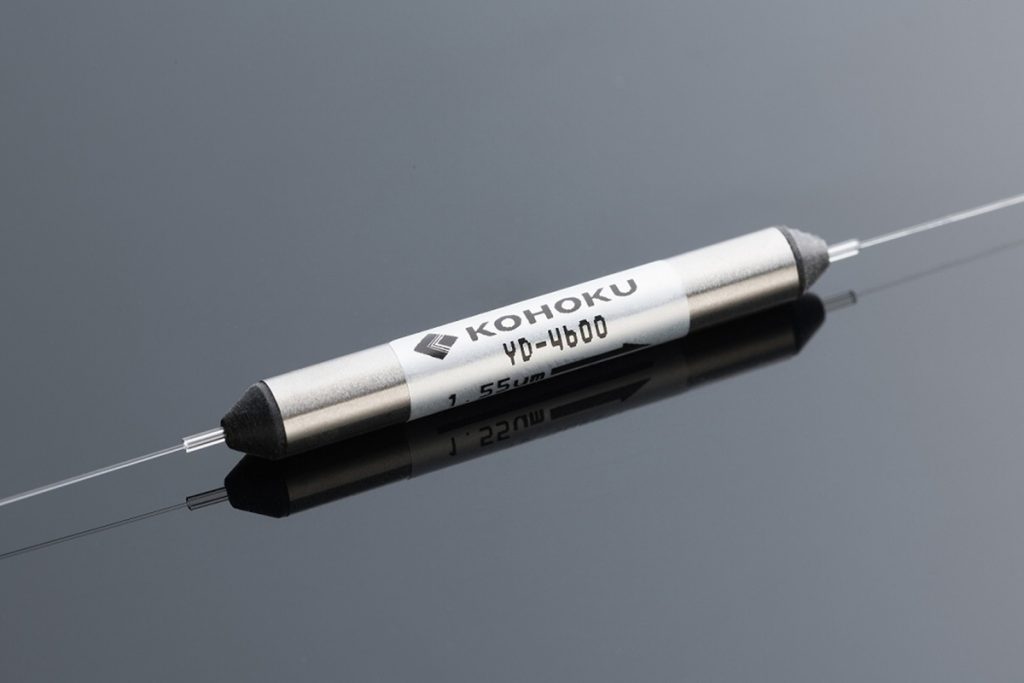 Its competitive edge lies in its technology and structure for production, that allows it to handle the integrated process from the manufacturing of material to the assembly of components. The company, which originally manufactured lead terminals for aluminum electrolytic capacitors, in 1986, established a technology to manufacture magneto-optic crystals (Faraday rotator). When it subsequently adapted this technology and successfully developed it to mass produce Faraday rotators, a key material that rotates the direction of polarization of light, Kohoku found a foothold to enter the market for long-haul optical commnication components.
Since then, Kohoku has developed optical isolators, attenuators and filters, among other products. Common threads tying these products together are the manufacturing technology for magneto-optic crystals referred to above and the company's technology to assess thin films. Explaining the significance of this, Takashi Kato, director of research and development at Kohoku, said: "You need thorough knowledge of the characteristics of everything, starting with raw materials, to be able to maximize the potential of components. That allows us to design our strategies for differentiation."
No hesitation
Kohoku is known for its integrated production system. It has unique technologies for manufacturing materials and precision assembling that give its products a competitive advantage. In the front-end process of manufacturing, the plant at its headquarters, which has a stable operational environment, handles the production and processing of crystals, which are then sent to a Sri Lankan plant. Its optic components are completed by highly skilled technicians, who make precision adjustments and assemble them.