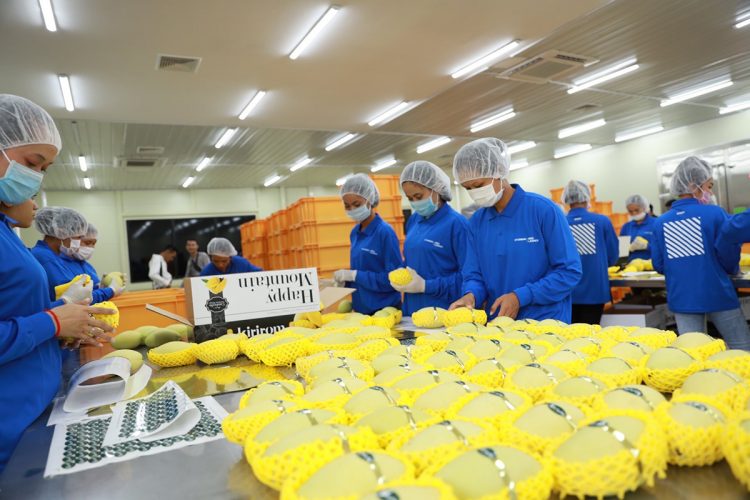 The range of fruit available to consumers in Japan has significantly expanded over the past few years. Tropical fruit, such as mangoes and papayas are such examples. The safety of this fruit is supported by a small company with only about 70 employees, using special equipment that is indispensable for quarantine inspections on fruit when they are exported from the countries where they are produced. The company, Sanshu Sangyo Co. in Kagoshima, has the top global market share with its vapor heat treatment systems.
Heat management technology
Vapor heat treatment systems use vapor and heat — rather than chemical insecticides — to terminate fruit fly eggs and larvae that contaminate tropical fruit. Such a system is needed when exporting vegetables and fruits to countries that require quarantine inspections on imports, including Japan, South Korea, China, Australia, New Zealand and European Union countries.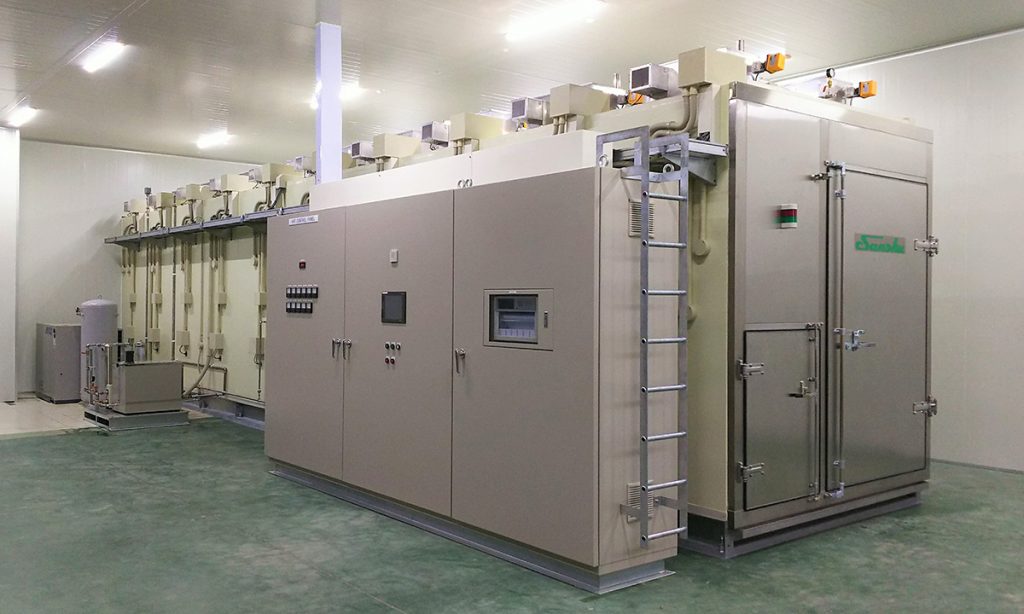 The technology used in the system was originally developed in the United States but failed to gain traction, and, for many years, use of chemicals remained the mainstream choice for inspection purposes. After remnants of chemicals were linked to cancer, the Okinawa prefectural government, which was studying possibilities of using the vapor heat treatment in terminating pests on green bell peppers in the 1980s, asked Sanshu to develop a system using the technique.
"They wanted vapor heat treatment to completely terminate the pests without affecting the freshness of the fruit," Sanshu President Yukitada Takasaki said. "For that, you need to be able to control the temperature inside the chamber in units of 0.1 degree Celsius. As we were dealing in dryers used on tobacco leaves, we had by then built on this type of basic heat-management technology," he said.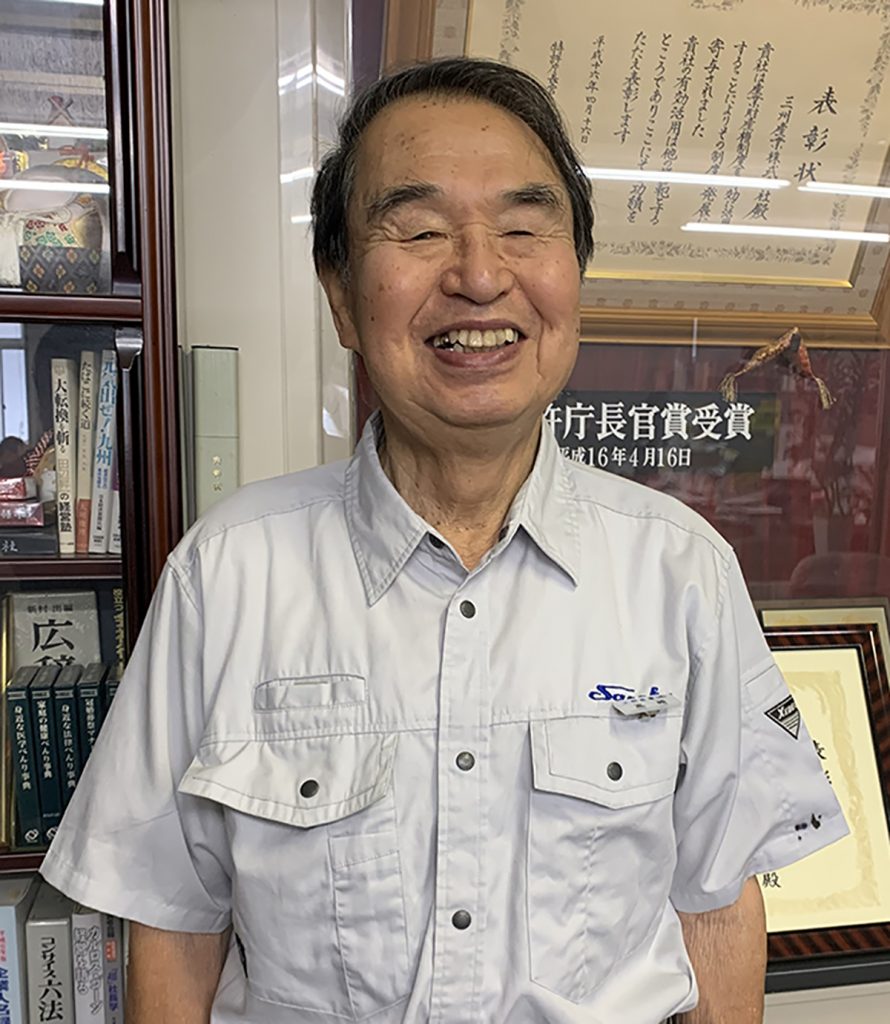 As Takasaki's comment may suggest, Kagoshima had a geographic and historic background to produce this "global niche top" company.
The Kyushu region, including Kagoshima Prefecture, has many tobacco growers. Sanshu was established immediately after World War II on funds jointly invested by producers who formed a cooperative for tobacco production supplies.