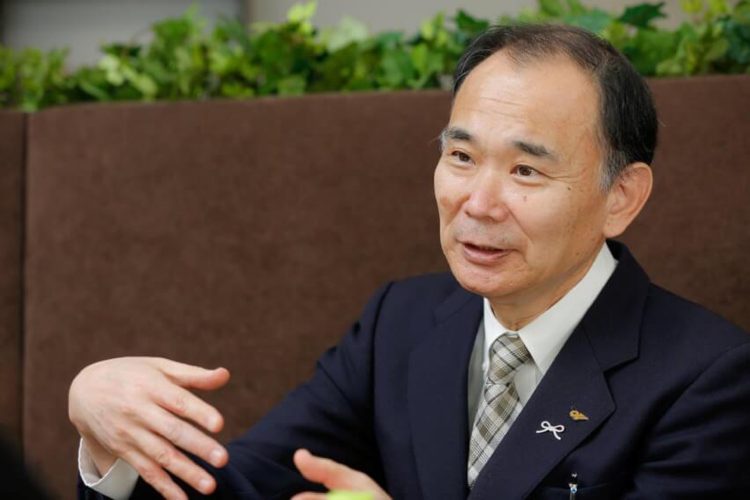 In light of harsh reality

The Mie Prefectural Government will begin trial use of AI to help decide whether a temporary protective custody order is necessary for a child suspected of being abused.

The prefectural government will place tablet devices loaded with the relevant app, developed by the National Institute of Advanced Industrial Science and Technology (AIST), at selected local child guidance centers. The trial will start in June and its results will then be evaluated.

If viewed superficially, this project could be interpreted as being part of a wider trend, in which the latest technology is applied to help address urgent issues that evoke strong societal responses. But behind this undertaking lies a trajectory of specialized efforts by parties familiar with how convoluted child abuse countermeasures can be. These parties are aware of the complex familial and societal issues surrounding child abuse, and that there is not a "one size fits all" solution to the problem.

Concern over similar incidents

In 2012, a number of abuse cases saw the lives of small children taken in Mie, even though a local child guidance center was aware of the signs of potential child abuse.

Akira Suzuki, who headed another child guidance center in Mie when those incidents occurred, reflected back on that time.

"A center's ability to estimate risk is certain to come up when the relevant assessment committee discusses countermeasures. But depending solely on staffers' experience and their instincts would probably result in seeing similar cases occur again at a time when society, as well as the kinds of abuse, become more diverse. That was how I felt then," said Suzuki, who headed the Mie Prefectural Child Guidance Center through March, a facility that presides over five other such centers in the prefecture.

Around that time, Suzuki learned about a checklist used in Western countries to judge the risk of child abuse recurrences based on past abuse data. Front-line operations and the effective allocation of human resources were assigned to cases based on the data analysis. He applied the checklist to cases that he was involved in.

"Deep down I was convinced by the results," Suzuki recalled.

Kota Takaoka backed efforts by Suzuki and others seeking to adapt the risk assessment checklist for Mie's purposes. Then an assistant professor at Chiba University, Takaoka, in his capacity as a clinical psychologist, conducted front-line fieldwork at child guidance centers, hospitals and police stations.

"He compiled and helped to create an evidence-based checklist after consulting with staff members," Suzuki noted.

Full-scale use of the checklist began in fiscal 2013, and it was stipulated that a temporary protective custody order should be considered if any one of the checklist's 15 items were met. The items included "a third party witnessed a child being hit in the face" and "there are scars or bruising above a child's neck or on the abdomen."

As a result, the number of children placed under emergency protection and listing abuse as their chief reason for wanting to do so doubled in 2015 from 198 in 2012.
The executive order, which allows authorities to remove children from their parents without parental consent, caused a great deal of confusion and was negatively perceived by schools and nurseries.

Even after Takaoka moved to the Probabilistic Modeling Research Team of the Artificial Intelligence Research Center at AIST, Suzuki's ties with him continued. Their efforts developed further and data from 5,000 cases has been accumulated using the checklist.

Exploring risk and recurrence

With limited information at their disposal, there are limits to what people can predict. The undertaking by the AIST team and Mie Prefecture is an effort to analyze abuse risks and its potential recurrence via AI from cases that came to light.

For example, the potential child abuse recurrence rate is figured after analyzing factors used to calculate how severe the risk of abuse might be, including where scars are located on a child's body, their family makeup, parental accounts and any track record of home visitations and consultations. Through the newly introduced tablet devices, more data would be accumulated, which in itself would then become more expansive.

This method of utilizing data is expected to be very useful not only when deciding whether to implement a temporary protective custody order, but also whether to return children to their homes. This is because there is much room to apply machine learning and mathematical statistics methods, such as probabilistic modeling, when making future predictions.

Meanwhile, the officials concerned all stress that the data and AI are not an all-encompassing solution.

"It's people who make any final judgments and decisions. The following three factors are essential for taking proper measures (against child abuse) — the information necessary to decide how to address the situation; the availability of personnel able to make decisions; and having a team who can execute what's decided. We should always keep that in mind," Suzuki said.

The importance of using evidence when formulating policy is repeatedly noted. The idea is to promote discussion of policymaking and decisions based on evidence revealed through scientific analysis. Mie's efforts are one example where such an idea is becoming prevalent within the public welfare sector. Officials from other municipalities have expressed interest in Mie Prefecture's undertaking.