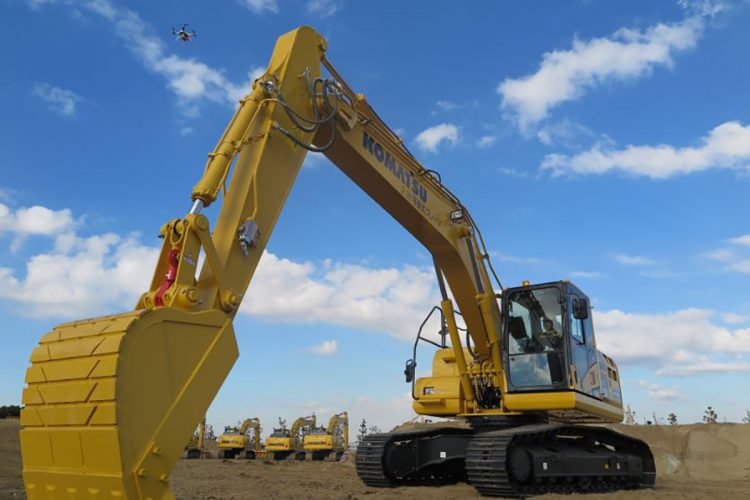 Japan's Komatsu Ltd. saw the construction industry faced with the challenges of improving productivity amid a labor shortage. Trusco Nakayama Corp. addressed the question of how to satisfy customer needs as a company that plays a key role in supply chains. These companies have both received DX Grand Prix 2020 awards. A common aspect of their digital transformation (DX) strategies is that both have clearly positioned it as the pillar for responding to changes in the industrial structure and society, rather than just using it to reinforce their competitiveness.
Linking project processes
Komatsu's SMARTCONSTRUCTION service is aimed at realizing "construction workplaces of the future," which are safe, offer high productivity and are smart and clean, by gathering and managing information on construction workplaces and construction work and turning it into 3D data. The data is then used to simulate processes and automate construction machinery control. The service, which has been introduced at over 10,000 construction job sites in Japan since its debut in 2015, entered a new phase in April 2020. At the time, a new version of the construction-support service, which uses four Internet of Things devices and eight software programs to achieve a wider scope of application, was launched.
At the same time, Komatsu introduced SMARTCONSTRUCTION Retrofit kit, that provides information and communication technology (ICT) functions to conventional construction equipment that does not have network capability into ICT-ready models. In Japan, 98% of all construction equipment working on construction sites in use still does not have ICT functionality, which has inhibited digitalization in the construction industry. Komatsu aims to keep the kit's pricing low so that it can be introduced by small and medium companies that have limited resources. By allowing it to be installed in models by rival manufacturers, the company also aims to help promote digitalization across the industry.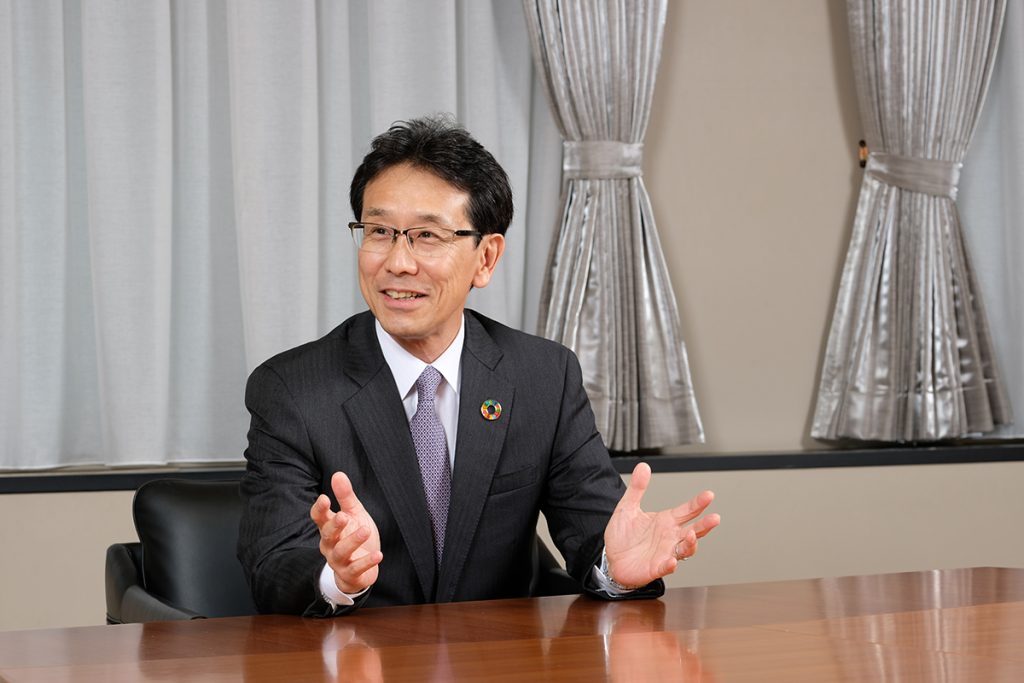 Explaining the aim of these initiatives, Hiroyuki Ogawa, representative director, president and CEO of Komatsu, said: "You can optimize construction work by syncing the actual workplace and the workplace of digitalization by linking all processes of a construction project through digitalization, rather than digitalizing just parts of construction and production processes. At the same time, it helps speed up digitalization of existing construction work by making construction equipment ICT ready. It also helps solve the construction industry labor shortage issue."Komatsu has attracted attention for its business model that aggressively introduces digital technology. In selecting the company as a DX Grand Prix 2020 winner, the assessment committee highly regarded its efforts in "enhancing digital transformation not just for resolving issues for their customers, but also for solving issues faced by the industry and broader society." Komatsu's business strategy also has a very clear, two-pronged approach in which, on one hand, it aims to optimize operation of construction work and, on the other, automate construction work and make it autonomous.