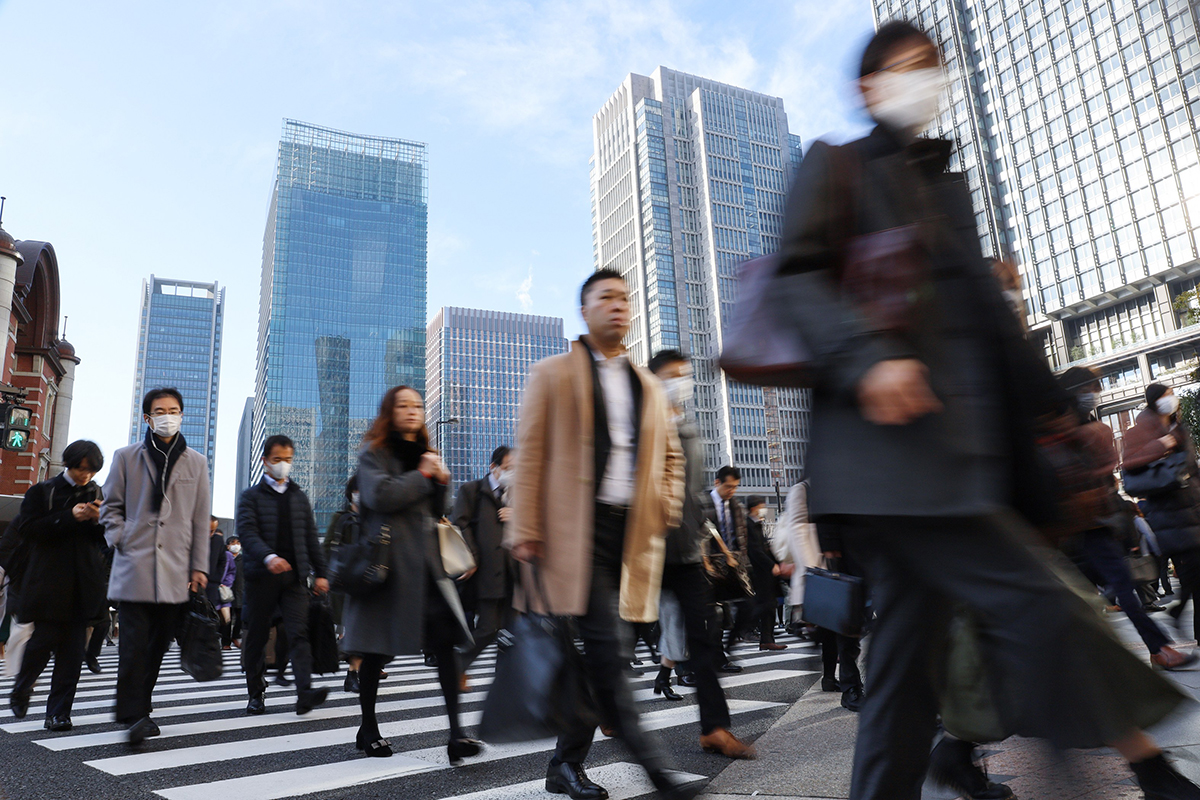 New type of labor
In Japan, where the population is aging quickly and the birthrate is low, an urgent issue is to solve the shortage of labor by allowing diverse work styles.
However, discussions about what employment practices should look like and what skills will be in demand in the future are happening not only in Japan, but around the world in anticipation of changes in the structure of industry and employment.
A report released by the World Economic Forum in 2018 said a "robot revolution" is expected to create 133 million new jobs by 2022, while 75 million existing jobs could be displaced.
The report from the forum ― known for its annual meeting held in Davos, Switzerland ― painted a positive picture of a future brought on by the Fourth Industrial Revolution where technologies such as the "internet of things" and AI develop. However, at the same time, it pointed out that it takes a labor force equipped with new skills to harness growth opportunities.
The report stressed the need for an education system that supports individuals in improving or relearning skills and social policies aimed at promoting lifelong learning.
Individuals in focus
Needless to say, the Japanese government already has comprehensive talent and employment policies aimed at helping develop creativity and the country's strengths by capitalizing on information technology.
For instance, there is a policy to promote the learning of IT skills based on an employee's knowledge and in each industry area or such skills required in a cross-sectoral manner. Another example is a measure to support education for equipping individuals with basic IT literacy in cooperation with universities and other institutions. Moreover, the government places an emphasis on policies to stimulate motivation and enthusiasm in workers that leads to helping improve productivity or create new types of value for the company.
The government also seeks to promote clarification of duties for employees and their improved treatment based on fair performance evaluation. It even accepts having a side business and freelancing as work style options, because it attaches importance to the power of individuals as the source of value creation.
Kouki Noumura, director of the Ministry of Economy, Trade and Industry's Human Resources Policy Office, said the ministry's policy on workforce and employment practices going forward is to encourage flexible work styles.
"In the coming era where there would be rapid progress stemmed from the Fourth Industrial Revolution and population aging, what organizations need is the ability to adapt to a changing environment," Noumura said. "And for that, you need to create an environment where individuals can maximize their sense of value. We in the government are promoting flexible work styles so that each individual can find a work style that best suits them and can maximize their skills."