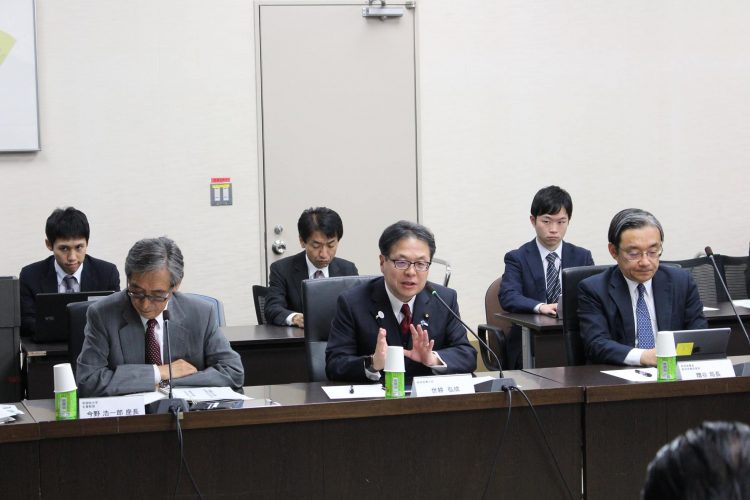 At present, I have to say, money is not a scarce resource for Japan; what matters is human resources. As a collective government effort, METI, in close cooperation with the Ministry of Education, Culture, Sports, Science and Technology and the Ministry of Health, Labor and Welfare, is enhancing human resource policies. It's precisely because the source of value has undergone a transition from financial capital to human capital.
It is an urgent task to secure human resources both in quality and quantity for Japan to be capable of addressing the fourth industrial revolution, which includes integration of artificial intelligence, and demographic changes due to dwindling birthrates and an aging population.
The key solution is to increase productivity, but it's difficult to accomplish this task only through cutting labor hours and labor-saving investment. Advancing productivity becomes possible when accompanied by motivations of individual workers, such as a sense of engagement and joy in working. Streamlining and motivation are sort of two sides of the same coin. We think that education and investment in human resources are the keys to piece together the two different elements.
Acquiring lasting skills
What's essential now is to learn how to learn, not what needs to be learned.
Knowledge and skills in a particular field become obsolete at once in the current age of rapidly changing technology and society. In the era of the 100-year life, it's vital for people to re-examine and develop substantial abilities and skills at any organization or corporation, in addition to skills only effective for a brief period.
What can be defined as the essential skills of a working adult is comparable to defining operating software as a human resource. Individuals have to regularly upgrade it, as they do for their smartphones.
Single track to multiple paths
Lynda Gratton, a professor at the London Business School, stressed the significance of changing the single-track of a three-stage life of "receiving education, followed by working and retirement subsequently" to that of a multitrack one in the international bestseller "The 100-Year Life" that she co-authored.
Apparently, learning won't end with graduating from school, and learning and working will be increasingly incorporated, especially in the AI-integrated society to come. Rather than just dealing with assigned tasks, broadening one's horizons by actively going out to various sites oneself and interacting with people who have different sets of values will enhance social sensitivity and expand one's career path.
A report compiled by young METI officials in 2017 described a conventional career view in the past as "Showa sugoroku," likening the path to the Showa Era (1926–1989) when Japan experienced high economic growth, and a Japanese board game (similar to The Game of Life) where the goal is to move one's game piece from the start to the finish line by rolling dice.
In contrast, the career view in the coming years won't be described by sugoroku, where retirement means reaching the finish line after steadily advancing on a designated route. I suppose the future landscape will be similar to that of smartphone game "Pokemon Go," that prompts players to go out to various areas and capture powerful creatures, namely "rare cards," wherever they choose to go.
People are then required to boost their core strengths and strategically learn abilities that help broaden their paths, not to simply be skill collectors.
We are aware that there is bewilderment in the private sector amid calls of various political slogans — including "engagement of all 100 million citizens," work-style reform and the era of the 100-year life. It's true that there are concerns in traditional Japanese companies that even if companies support employees in acquiring versatile skills or accumulating various experience, employees might eventually quit or such efforts won't bear fruit in their main businesses.
However, please consider it carefully. For Japan, shortage of labor is not a temporary phenomenon; rather, it is something that has been created because of a long-standing structural change. Companies reluctant to invest on the human resources front will lose their competitive edge and certainly be forced to withdraw from the market. Crafting a good human resources strategy is a matter of making a management plan that creates innovation and survives global competition. Company leaders need to reaffirm the importance of this urgent agenda and work on resolving it.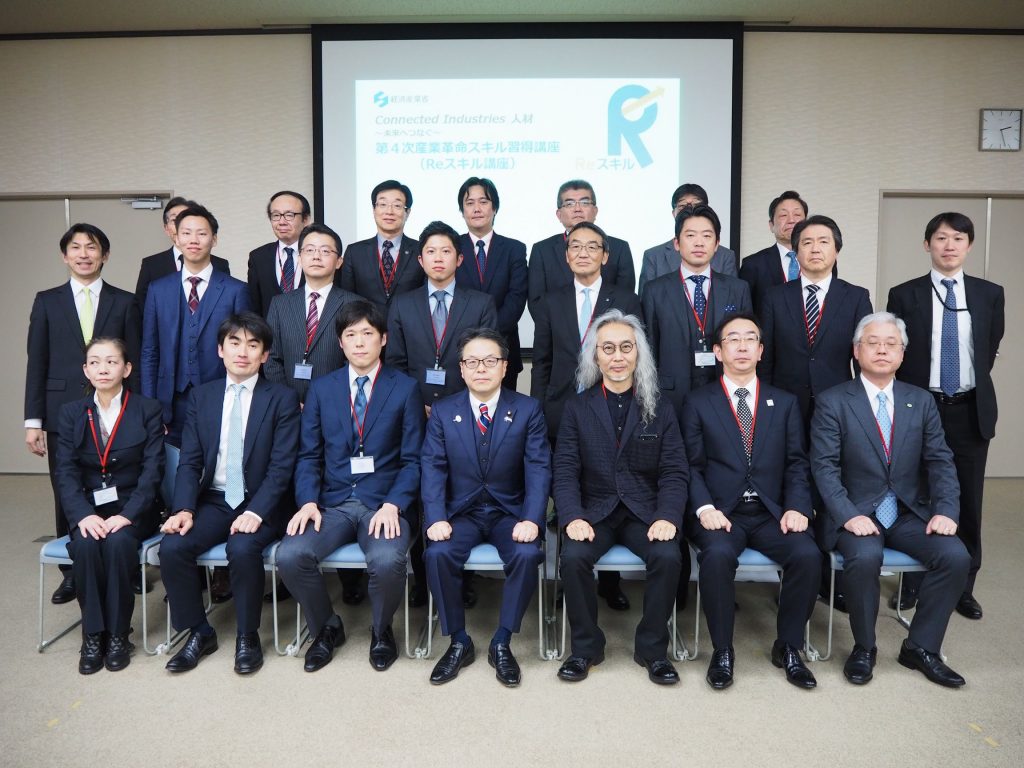 Changing role of firms
In the era of the 100-year life, an individual's occupational life is obviously longer than that of a company based on the statistics that corporate life lasts 30 years or so. The social role a company plays will be different in an era where people experience career changes.
As discussed at the METI's Study Group for Enhancing Human Resource Capability, companies will be increasingly required to place more importance on the capacity building of their employees than simply securing their employment until retirement. If the mobility of human resources progresses further, it might be the case that the social role of companies will grow to become, at their best, able to provide employees with opportunities for growth.
Individual workers, on the other hand, would strictly sort companies from the perspective of assessing how much they can develop themselves and achieve growth through working at a particular firm. Consequentially, Japanese companies now face the test of how to build a new relationship with their employees, differing from the conventional relations between companies and employees.