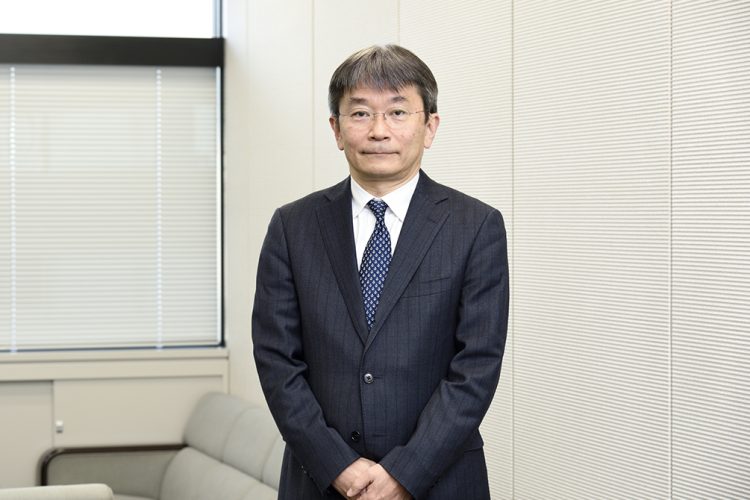 Ensuring intellectual property is legally protected has allowed inventors in many countries to benefit from their hard work and prevent their ideas from being copied or stolen.
By allowing inventors to profit from their creations for a limited time, intellectual property systems — especially those geared to industry — provide financial incentive for innovation, research and development, contributing to the technological progress of society.
In Japan, the government agency in charge of IP is the Japan Patent Office, which oversees patents, utility models, designs and trademarks.
Because of digitalization, the coronavirus pandemic and the need for greater sustainability to reshape society, the JPO is working diligently to support global corporate activities by granting IP rights and updating itself to match the required changes.
"Although IP systems have been changing with the times, what's important is that IP rights are necessary to stimulate innovation," said Susumu Iwasaki, deputy commissioner of the JPO. "And that's exactly the same in achieving the U.N.'s sustainable development goals, which we are focusing on now."
To explain its initiatives for the SDGs, the JPO is scheduled to co-organize a symposium on environmental issues in March in collaboration with its counterparts in the U.S. and Europe — the United States Patent and Trademark Office and the European Patent Office.
"By sharing technological models and cases internationally, we want to show how IP rights could contribute to solving environmental issues," said Iwasaki.
Since 2020, the COVID-19 pandemic has had a profound impact on society and the business environment is becoming harsher. In 2020, there were around 288,000 patent applications, down 6.3% from 2019.
"On the other hand, the number of requests for patent examinations from January to November in 2021 represents an increase of 3.7% compared with the same period in 2020," Iwasaki said. "We analyzed these figures and saw that companies are making the necessary requests for examinations while being quite selective with their patent applications."
To facilitate the transition to a new lifestyle in terms of mitigating COVID-19 infections, responding to the rapid growth of digital society and further improving the user-friendliness of administrative procedures, the JPO completed the elimination of nearly all instances of using seals or signatures for its procedures from December 2020 to June 2021, retaining their use only in cases where they were absolutely necessary.
"Also, we started offering claimants and rights holders a convenient option to attend oral proceedings for trials for patent invalidation online via a web conferencing system," said Iwasaki. There have been 11 cases (as of Jan. 5) since the launch of the new practice in October, according to the JPO.
While struggling with the pandemic-induced economic downturn, the JPO is working hard to support global business activities, making use of such multilateral efforts as the Patent Prosecution Highway (PPH) project.
With the aim of providing accelerated patent prosecution procedures, the PPH enables each participating patent office around the world to benefit from work previously done by other patent offices.
Under the PPH, an applicant whose claims have been determined to be patentable in the office of first filing (OFF), is able to undergo an accelerated examination in the office of second filing (OSF) with simplified procedures based on bilateral office agreements.
Since the JPO and the USPTO launched the first pilot program in 2006, the PPH has been growing into a global network, with many countries now participating.
"To promote patent acquisition internationally, there are two aspects that matter: substantive examinations and procedures," Iwasaki said.
From a procedural point of view, the Patent Cooperation Treaty, an international legal agreement concluded in 1970, has facilitated international patent applications by providing unified filing procedures to protect inventions in each of the participating countries.