01/13/2022
Japan tells its story in cutting-edge presentation at Dubai expo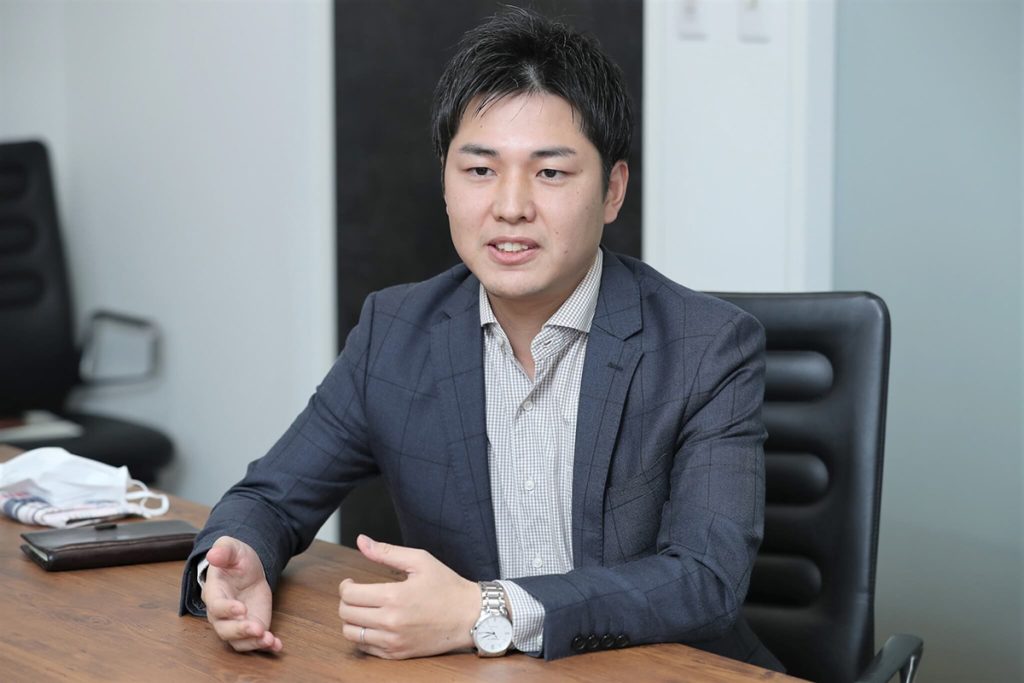 "We discussed a lot about what sort of story would best suit the concept of 'where ideas meet,'" Ochiai said. "I had this idea that Japan is a country that is in a geological location where different cultures ultimately drift to and has developed through innumerable fateful encounters. In ancient times, there was the encounter with nature, and Japanese people acquired knowledge through conversation with nature. Later, they intermittently encountered knowledge and sensibility that came across the ocean and customized them."
"And I thought, there should be many ideas lurking in such history that can be connected to the future. And I thought many discoveries will be born as visitors felt the story of encounters intuitively, rather than by studying it," Ochiai said.
In Dubai, there are many people who are interested in Japan and have deep knowledge about Japanese culture. But if they are shown typical images of Japan, such as Mount Fuji and geisha, it probably would not strike a chord. What should be presented, then? After much thought, the decision was to design exhibits that use expressions created by combining the talents of 16 young creators who live in today's Japan.
"We intentionally hired 16 graphic designers with diverse styles because we thought it would be interesting to see what may happen when we put together the perspective each has, like, 'I would think of it like this,' or 'I had this idea from such a perspective,'" Nagatomo said, "But honestly, we had no idea what landscape we would end up with."
"As exhibits were completed, we got a series of surprise reactions, like, 'Wow, I've never seen anything like this!'" he continued. "That's why I think we have successfully created very good work in terms of graphic art. It brought together the talents of young artists who I expect will play a significant role in the Osaka-Kansai Japan Expo in 2025."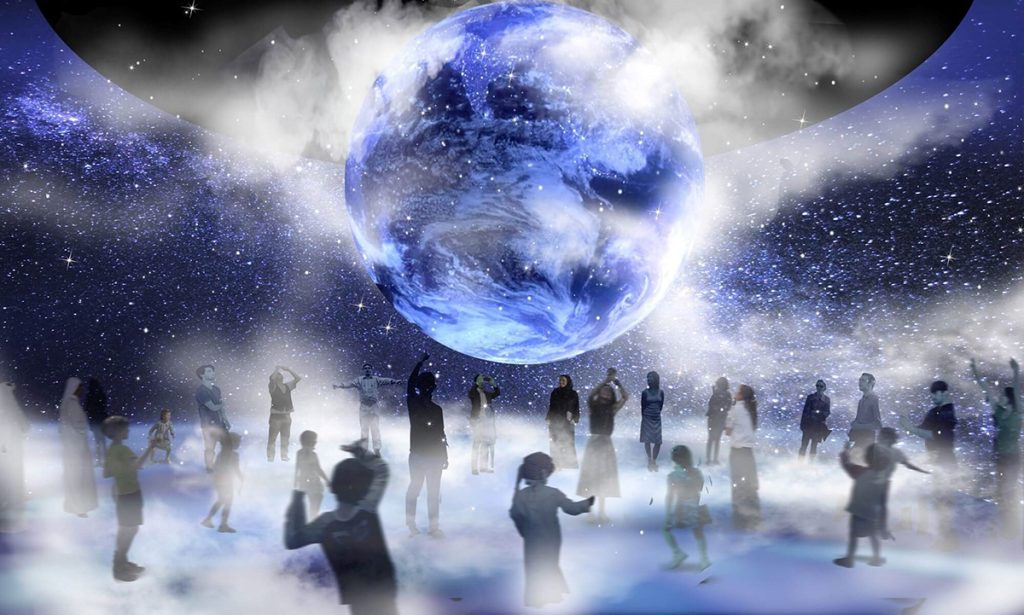 In Scene 5 at the pavilion, the ideas of diverse creators form a space that is visualized in the eye of visitors with similarly diverse backgrounds. This process itself indicates how we should face issues of global dimensions. The direction provided by Cekai's Kota Iguchi played an especially significant role in the creation of exhibits that defy viewers' senses and perspectives.
The Japan pavilion is evolving every day. Its operators are making tweaks to make the visitor experience deeper, lowering the sound volume, dimming lights and adjusting the length of the experience as they monitor visitors' reactions. The staff have come to understand their jobs more deeply, raising the effectiveness of the exhibits.
Due to the COVID-19 pandemic, it is difficult for many people to experience the pavilion in person. Instead, readers can visit the virtual Japan pavilion and the Junkan website.
---
Nagatomo Takayuki
Belongs to Expo Project Department, Dentsu Live Inc.
Exhibition producer responsible for the Japan pavilion's planning, creator networking and direction of exhibition preparations.
Ochiai Masao
Belongs to Montage Inc.
After working as CG designer and VFX director, now acting as director of promotion images, events and installations.
Creative and stage director responsible for direction of screen images of exhibition scenes, as well as overall direction of the Japan pavilion.